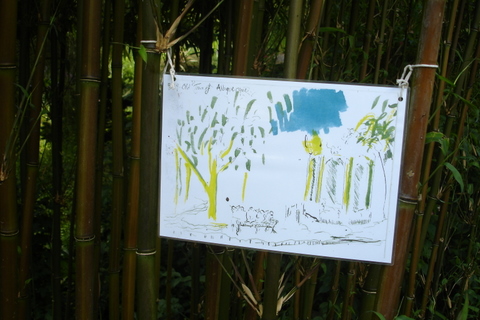 Art Trek at Hay Loft Studio
This was an exhibition I had as part of Art Trek in North Devon this year. It involved fifty other artists across the county showcasing their work to the public. For this exhibition I showcased my drawings from America where I completed one every six hours for two months.
Myself and another artist, Creydi Nevill, worked together in showing our abstract drawings and paintings in the gardens both under a Marquee and on along a footpath. There were in the region of sixty to eighty people who came to the exhibition and commented on how exciting it was to see artwork in the gardens of Marwood. In the week we also had drawing workshops and invited the public to join in and have a go at sketching the gardens. It was a successful event that encouraged people from all ages to pick up a pencil and get drawing!
I would like to thanks Patricia Stout and Stella Levy for helping coordinate this event with my artist Creydi Nevill in June.
——–
Click here to see my the American Drawings