Month Eleven at St. Anne's Chapel
This month I have been concentrating on developing the roof so that more of the wooden arches join together. The door to the right of the drawing is behind me and so it has been challenging -with the perspective- to position the door correctly.
There is only one month left in St. Anne's Chapel before work starts inside it so next month I will have to finish the drawing. I have a few plans to make some larger studio paintings and also one or two etchings but see what the new year brings!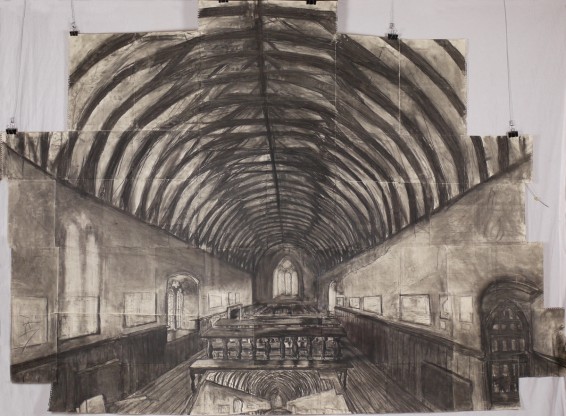 Month 11 at the Main Room – Charcoal & Conté on Paper (53 sheets) – 25.11.2011
Please click the photo to enlarge the drawing