Artist Residency at The Observatory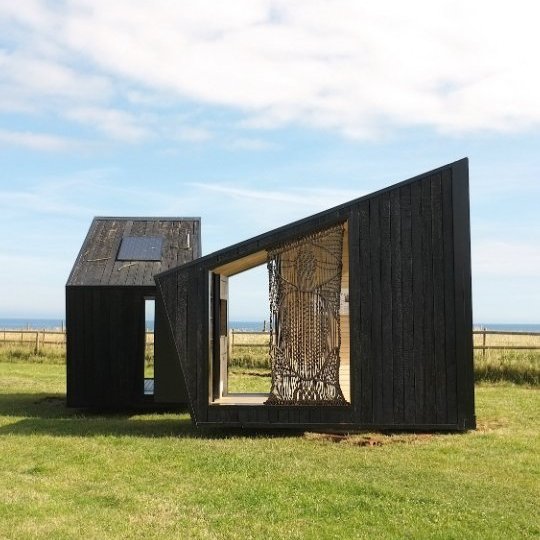 In partnership with the Arts University, Bournemouth, artist Edward Crumpton will be Artist in Residence at The Observatory, sited in the grounds of National Trust property, Burton Bradstock, Dorset. Its location is along the stunning Jurassic coastline with fantastic views overlooking the sea.
Edward will be studying Burton Bradstock's maritime history of rope making and welcomes visitors to chat about his discoveries and the work being produced during his residency.
Edward's residency dates are from Thursday 14th to Sunday 17th Septemberand again from Wednesday 27th September to Sunday 1st October.
To give a background on the project; Edward worked in collaboration with the design team of architects, Feilden, Clegg, Bradley, Studios, London (which includes Devon born architect graduate, Charlotte Knight), producing an amazing handmade rope sculpture, installed in The Observatory building. The team of architects designed and created two 'observatory' structures for a design competition by SPUD based in Hampshire, which, after being shortlisted for this prestigious prize, their team won!
Information
For more info on The Observatory at Burton Bradstock visit the National Trust webpage; https://www.nationaltrust.org.uk/burton-bradstock/features/the-observatory-lands-at-burton-bradstock or www.lookinlookout.org for further information about the structures.
If you are planning a visit during these dates please text/call
Edward on 07886 902829.
How to get there
There is a National Trust car park close to The Observatory. Please use the address: Beach Rd, Burton Bradstock DT6 4RF to find it on your sat nav. Then please use the map below a get a precise location of the structures.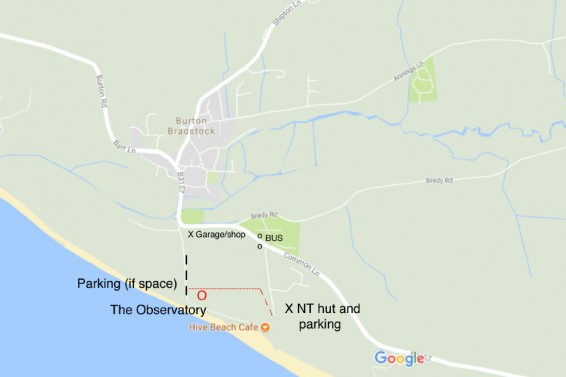 Photograph used from National Trust Website, copyright SPUD